How This Works
Getting started is easier than you think. It starts with some basic information, and we'll walk you through the rest!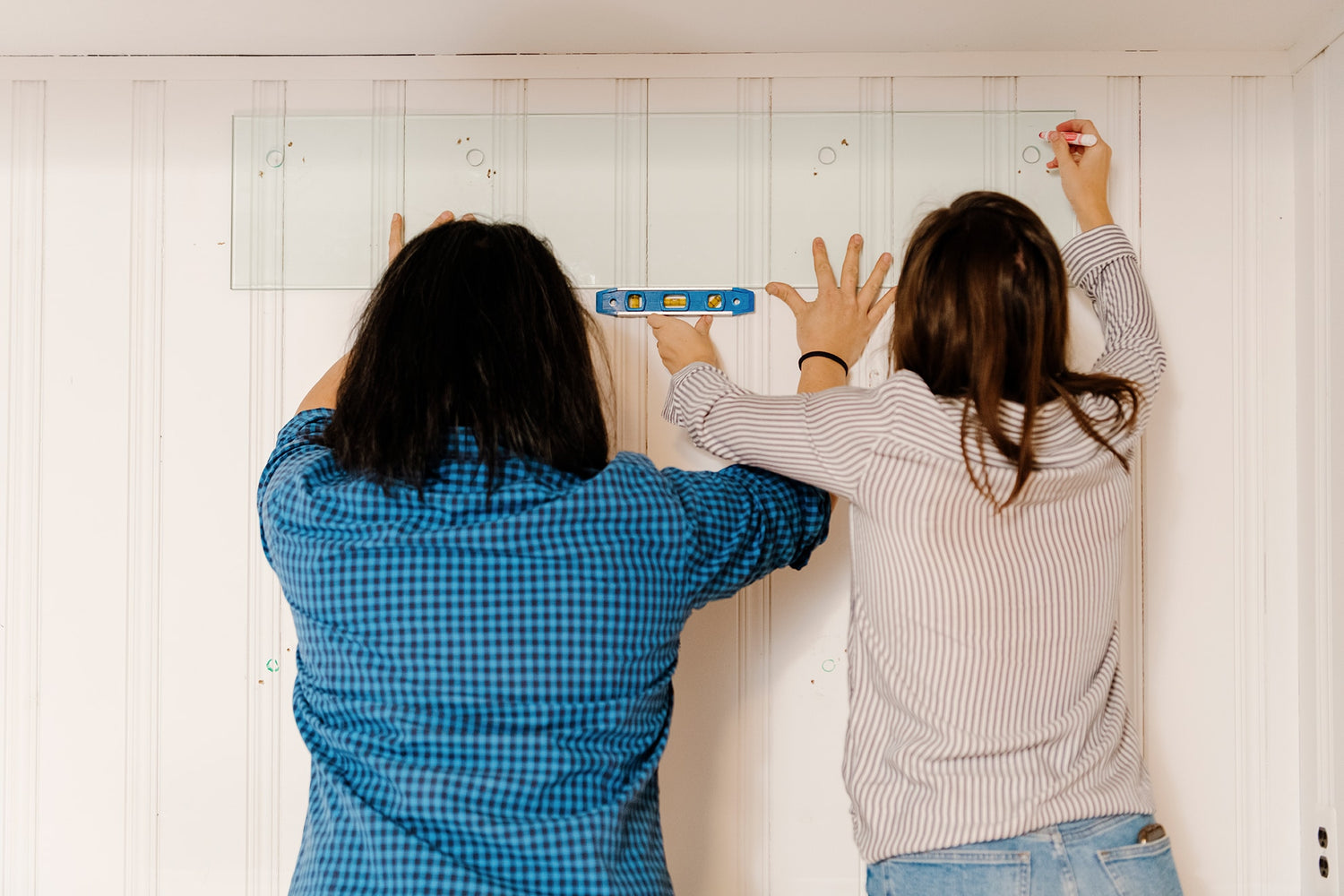 Measure your space
The first step is figuring out how much space you need to fill. This includes height, width and depth.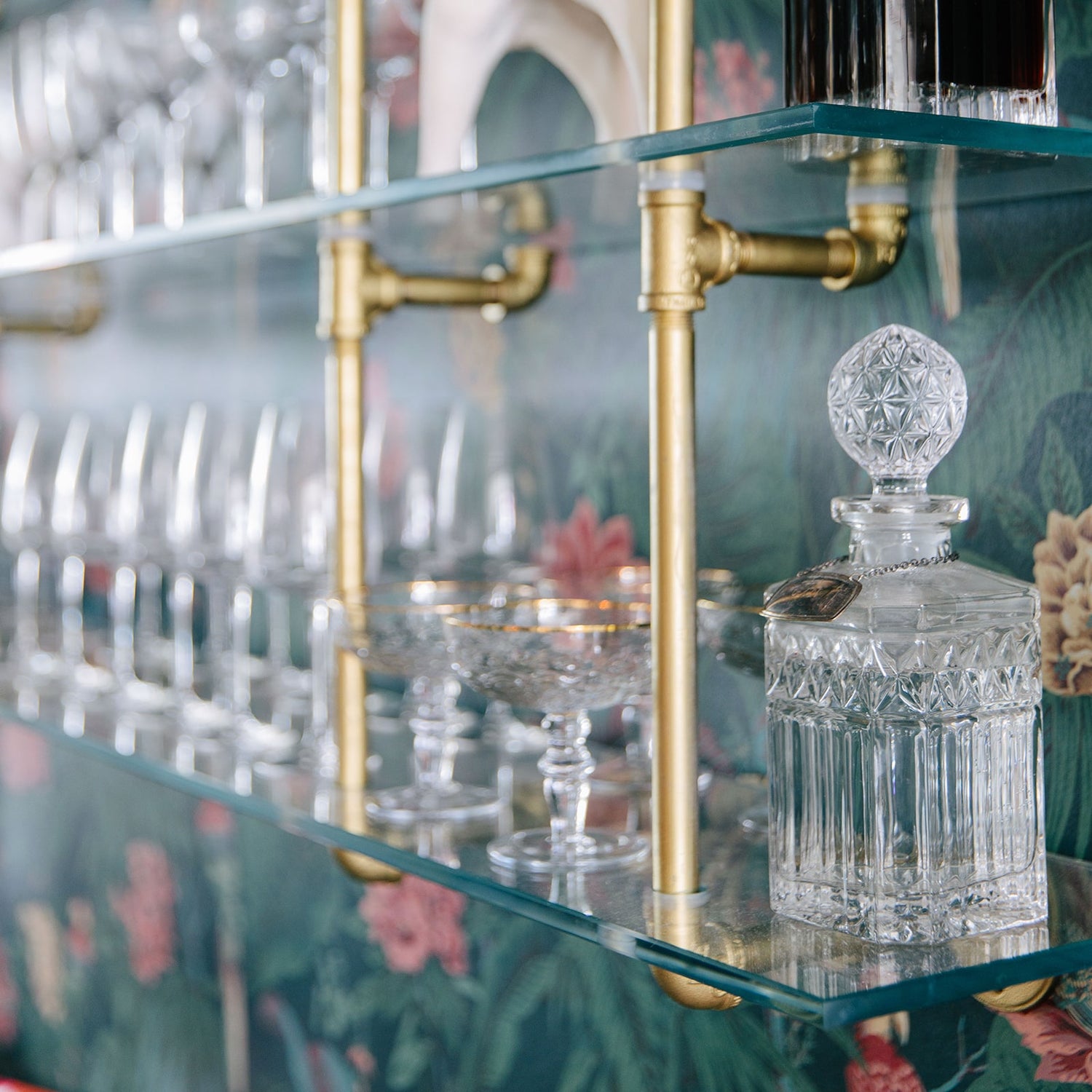 Select your style and finishes
Determine which frame is the best fit for your space, whether that means hanging from the ceiling or standing on the floor. Then, select the finishes that complete your vision, whether the classic french-inspired brass & glass, or a more architectural black steel and wood shelf.
Place your order or get in touch
If you know what style and finish you like, submit an order with those specs and one of us (pictured to the left) will be in touch to confirm all of the final details. If you need help designing, get in touch using a custom listing or contact us and we can walk you through the design process.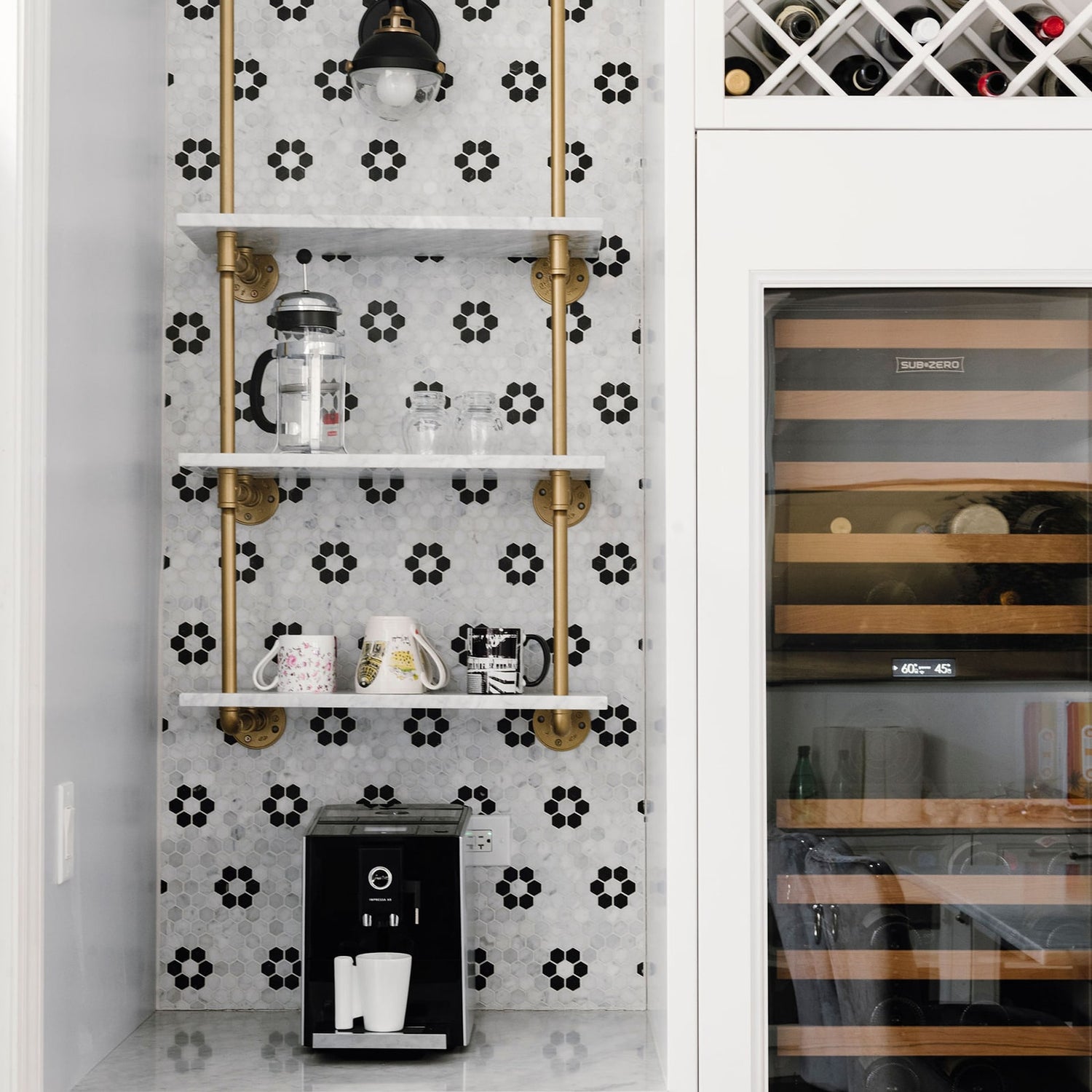 Finalize your project
After placing your order, we will be in regular contact to finalize your project - from sending custom cut sheets for glass to detailed installation instructions. If you have any questions, you can always reach us by email.